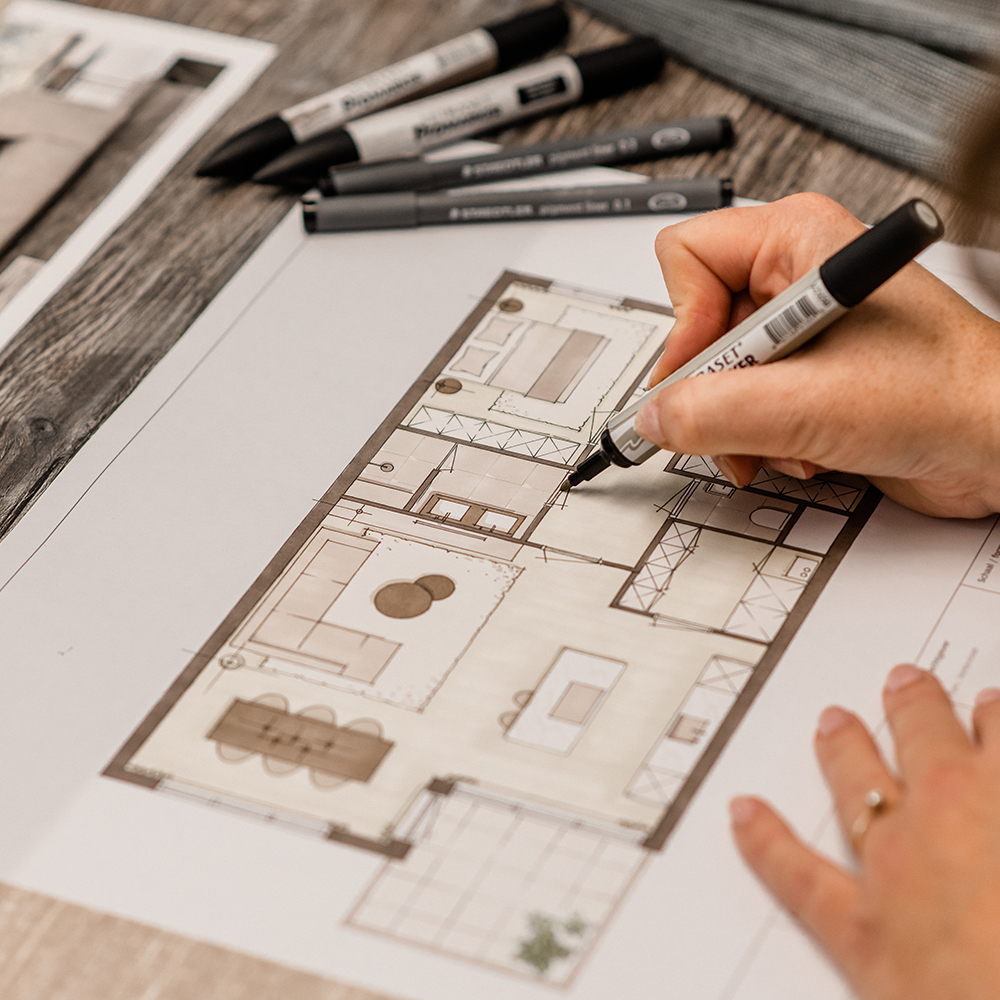 "A perfect balance between functionality and beauty"
Studio16 interiors was founded by interior architect Githa Hogewoning, who discovered her passion for interior design at a young age. Her years of experience and professional knowledge ensure that she can be deployed in many areas. interiors, kitchens, bathrooms or even custom work It's all about the natural balance between colours, materials and shapes.
She strives to develop a good concept that suits the user. Peace, warmth and functionality are the core values. With her background as an Interior Architect, she likes to give structure to the process. From concept to the smallest details.